This is part 1 of all the uploads I have that I keep meaning to upload but forget to do. This post has 2 new meshes.
This one is a full body mesh, made from gelydh's emily tunic and capris mesh and aikea's bootcut pants. Textures by gelydh and aikea also. Has a fat morph. Thanks to amaryll who helped with one of the earlier incarnations of this mesh, whose knowledge allowed me to make this version.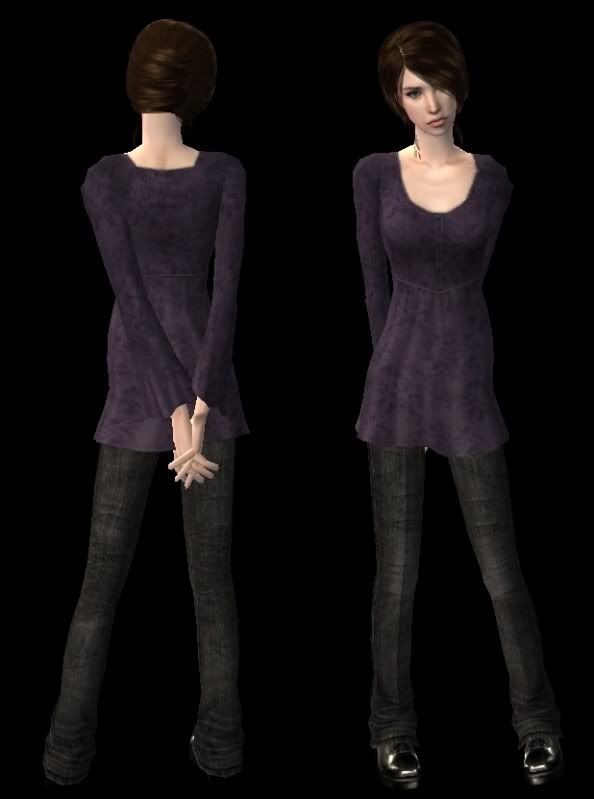 Download
The second one is another full body mesh made from HP's untuckable top mesh and gelydh's pants with sneakers mesh. Textures by aikea and gelydh. Has fat and pregnancy morphs.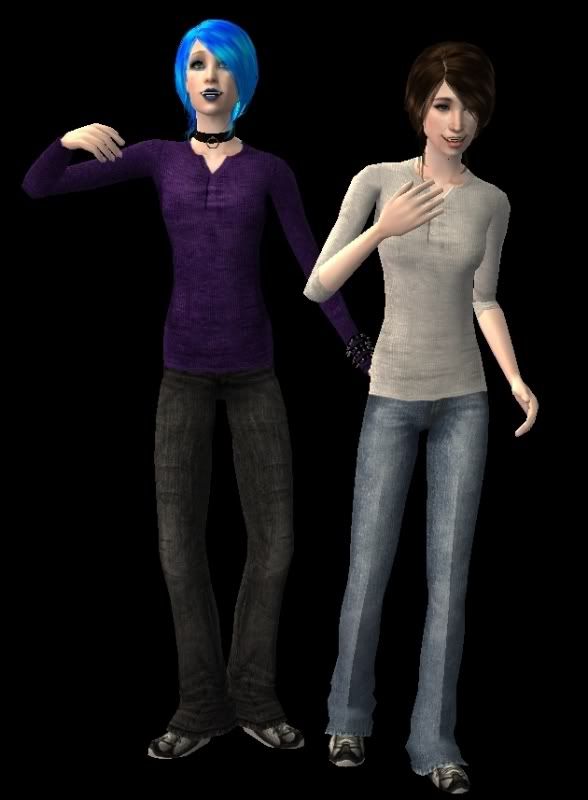 Download
As for TOU, I don't much care what you do with my stuff, credit would be appreciated though :) I'd rather not see it on paysites however (this means TSR also).